You've got a friend in Fred
You've got a
fr

i

e

n

d

in

Fred

.

Whether you are looking for heating oil, a propane refill, a plumber, a new heating or cooling system, a repair job, a kitchen design or 24 hour emergency service we are here to help. Your satisfaction is our number one priority. Serving you is something that we consider to be a privilege and we take that very seriously. Our friendly and dedicated team of over 80 employees is eager to help you get the job done efficiently, quickly, and at a competitive price. We have been doing this for over 40 years and have the insight and experience to get our work done correctly the first time.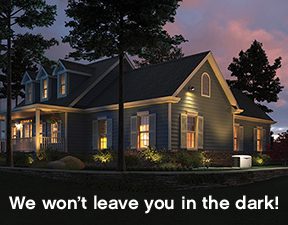 Each customer request is an opportunity for us to share our expertise in a friendly, constructive, positive and cost-effective way. We have built our reputation upon that. Please think of us for all of your heating, cooling, and plumbing needs. We hope to hear from you. Remember, you have a friend in Fred's!
Now that the winter weather is upon us, what will you do when the power goes out? With a Kohler generator from Fred's Energy, it's easy to weather the storm. Reliable, powerful and no refueling – power is automatically restored whether you are home or away!
"Awesome Job! Your technician Mike did a wonderful job and we are extremely happy, you made our Christmas – we are happy & warm!"
Betty C. – Derby, VT