You've got a friend
You've Got a
Fr

i

e

n

d

!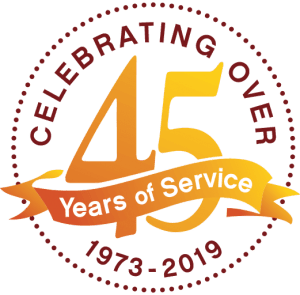 Whether you're looking for heating oil or propane, a plumber, a new heating or cooling system, a repair job, a bath remodel – or that all-important 24-hour emergency service – you've come to the right place because at Fred's Energy, you've got a friend! Your satisfaction is our number one priority and it's a privilege to serve you. As a result, we take your needs very seriously. Our friendly and dedicated team of over 80 licensed and experienced professionals are eager to help you get your project done quickly, efficiently, and at a competitive price. We have been doing this since 1973 – that's over 45 years! Accordingly, we've developed the insight and experience needed to get the work done correctly the first time.
In addition to doing the job right, we view each customer request as an opportunity to share our expertise in a friendly, constructive, positive and cost-effective way – and we've built our reputation upon that! Please think of us for all of your heating, cooling and plumbing needs. Call Fred's for a free, no-obligation quote today. We look forward to hearing from you!
Thank You Blood Donors
 

 

Fred's Energy continues to give back, actively supporting local community organizations and events that have a positive and lasting impact on our communities. Tuesday, August 13th, we sponsored and served the meal at the American Red Cross Blood Drive hosted by the Newport Elks Lodge in Derby, VT. It was a great turnout, super fun to visit with everyone, and we thank every participant for taking time out of their day to donate or volunteer. You all made a HUGE difference! Special thanks to Leo and Claire in the kitchen for that incredible meal!
Congratulations to Judy McCarthy for winning the $100 Fred's Energy gift certificate, Scott Warthin for winning the pair of ceramic coffee mugs, and Melissa Collins for winning the Fred's Energy T-shirt.

If you missed the chance to donate and enter to win items from Fred's Energy, mark your calendar because we'll be sponsoring the canteen at the Morrisville VFW Blood Drive in Morrisville, VT on Friday, September 6th from 11:30am – 5:30pm. See you there!
"Repair technician was great!"
S. R. - Newport, VT