You've got a friend
You've Got a
Fr

i

e

n

d

!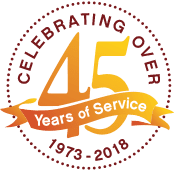 Whether you're looking for heating oil or propane, a plumber, a new heating or cooling system, a repair job, a custom designed kitchen or bath remodel, or that all-important 24-hour emergency service, you've come to the right place because at Fred's Energy – you've got a friend! Your satisfaction is our number one priority and it's a privilege to serve you. As a result, we take your needs very seriously. Our friendly and dedicated team of over 80 licensed and experienced professionals are eager to help you get your project done quickly, efficiently, and at a competitive price. We have been doing this since 1973 – that's over 45 years! Accordingly, we've developed the insight and experience needed to get the work done correctly the first time.
In addition to doing the job right, we view each customer request as an opportunity to share our expertise in a friendly, constructive, positive and cost-effective way – and we've built our reputation upon that! Please think of us for all of your heating, cooling and plumbing needs. We look forward to hearing from you.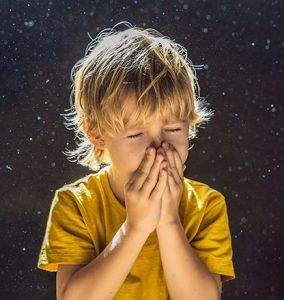 Improve the air quality of your home and with our February Special, GET $100 OFF a complete VACUFLO® Central Vacuum System install!

•  Unique filtration improves the air quality of your home by effectively removing 100% of vacuumed dirt, dust, allergens and debris – perfect for allergy and asthma sufferers, and pet owners, too. And doesn't leave a "vacuum smell" behind!
•  Fast, powerful and reliable – exclusive patented Cyclonic Filtration Technology®provides maximum power, filtration and consistent cleaning performance every time you vacuum. Much more powerful than a regular vac and performance will not decrease as dirt accumulates. 
•  Quite and easy operation – due to the noise from the system being generated in an out-of-the-way area, vacuuming with a central vacuum system makes less noise than a hairdryer or clothes dryer. Quiet enough to vacuum in the same room as a sleeping child!
•  Maximum cleaning convenience – convenient whole-house cleaning with just one simple system, accessible from any room. No heavy equipment to lug around, no cords to trip over or catch on furniture, no clunky unit nicking the furniture and woodwork as you move from room to room. Lightweight hoses and attachments are easy to carry and convenient inlets placed around your home allow for quick and efficient cleaning. VACUFLO offers a wide selection of accessories designed to clean all interior surfaces, floorings, carpets, furnishings and window treatments; also ideal for garages, campers and boats, too!
•  A smart investment – unlike portable vacuums that need to be replaced every few years, VACUFLO central vacuums have a much longer life expectancy to provide you with a reliable performance, year after year. A complete central vacuum system can be professionally installed in the average home for less than the cost of many high-end, name-brand portable vacuum cleaners. Because it will provide powerful cleaning for a decade or more, a central vacuum system is more of a wise consumer bargain than a luxury.
•  Increases the resale value of your home, extends the life of carpets and furnishings and saves time while improving your indoor air quality!
Call or stop by your local Fred's Energy office today for more information or to set up an installation:
328 Main Street, Derby, VT  
|

  802-766-4949
4920 Memorial Drive, Lyndonville, VT  
|

  802-626-4588
288 Bridge Street, Morrisville, VT  
|

  802-888-3827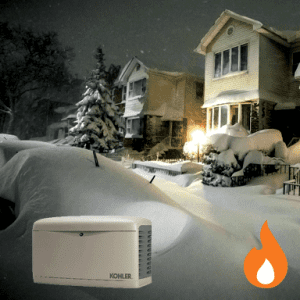 Don't get left in the dark – or out in the cold!
This winter, we've had more than our share of blustery winds and cold weather, with even more snow on the way! Before the next storm hits, get a hard-working, dependable Kohler generator. 
• Reliable, heavy-duty commercial-grade engine stands up to extreme weather.
• Automatically restores power to lights, water, appliances, heating source and security system, too – whether you're home or away.
• Runs on propane or natural gas, so there's no refueling.
Call or stop by your local Fred's Energy office today for more information:
Derby 
|

  802-766-4949
Lyndonville 
|

  802-626-4588
Morrisville 
|

  802-888-3827
"Most efficient and did a super installation job!"
M. C. - Newport Center, VT