You've got a friend
You've Got a
Fr

i

e

n

d

!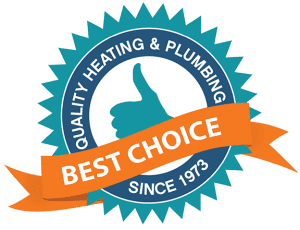 Whether you're looking for heating oil or propane, a new heating or cooling system, a plumber, repair job or bathroom remodel – or that all-important 24-hour emergency service – you've come to the right place because at Fred's Energy, you've got a friend! Your satisfaction is our number one priority and it's a privilege to serve you. As a result, we take your needs very seriously. Our friendly and dedicated team of over 80 licensed and experienced professionals are eager to help you get your project done quickly, efficiently, and at a competitive price. We have been doing this since 1973 – that's 47 years! Accordingly, we've developed the insight and experience needed to get the work done correctly the first time.
In addition to doing the job right, we view each customer request as an opportunity to share our expertise in a friendly, constructive, positive and cost-effective way – and we've built our reputation upon that! Please think of us for all of your heating, cooling and plumbing needs. Call your local Fred's Energy office today for a free, no-obligation quote. We look forward to hearing from you.

Autumn in Vermont
Autumn in Vermont can be spectacular, but it's also a reminder of colder days to come. Before the snow hits, button up your home to make sure you can enjoy the winter season comfortably and safely!
❏ Insulate exposed pipes under your house with foam insulation.
❏ Repair or replace the weather stripping and thresholds around your doors and windows.
❏ Have your furnace inspected and cleaned by a professional. Our techs also inspect the heat exchanger for cracks and replace your heating unit's air filter.
❏ Check your thermostat to see if it's working properly. Consider a Wi-Fi thermostat to monitor your home's temperature from wherever you are, right from your smartphone. Especially convenient for second and vacation homeowners.
❏ Check outside vents and exhaust pipes to make sure they are clear of debris and insects.
❏ Clean return air registers to help improve air quality and increase the efficiency of your heating system.
❏ Make sure your heating oil or propane tank is full.
❏ Drain outside faucets.
❏ Have your dryer vent cleaned by a professional to discard buildup and help prevent overheating.
❏ Storms can knock out power for days. A portable generator can keep appliances running and prevent the loss of your freezer contents, but make sure to use it properly outside the home.
❏ Consider a freeze alarm that provides a warning when temps dip dangerously low, before pipes have a chance to freeze and burst.
❏ Look into a tank monitor so you don't get too low on heating fuel.
❏ Call us for more information on any of the above and call right away if you are without heat, have a gas leak, or frozen or burst pipes. We are available to our customers 24/7, 365 days a year for fast, reliable emergency service.
Dear Valued Customers,


Welcome back! As of June 1st, our office lobbies have been reopened to the public. We are eager to see you again, yet still need to remain vigilant against the Coronavirus.
There is nothing more important to us than the safety and health of our customers, our employees and our communities. We appreciate your patience as we continue to follow recommended "Best Practices" from the Centers for Disease Control and Prevention (CDC) and the VT Department of Health. Plastic shields have been installed and employee temperatures will be taken.
We also ask that you wear a mask when visiting our offices. Don't have a mask or can't wear one? No worries – just ring the bell at our front door and we'll come out to assist you. Anyone experiencing or displaying respiratory symptoms should not visit until they feel better.
To continue to abide by "social distancing", please consider making payments by:
•  Calling your local Fred's Energy office. You can also text or email questions to [email protected]
•  Mailing your payment to your local Fred's Energy office
•  Making your payment electronically on this site through your account. If you do not currently have an online account, call our office and we'll be happy to help you set that up.
•  Using the secure drop box located next to our front entrance at each office location. Your account balance will be updated online (please indicate and provide current contact information if you would also like a receipt emailed or texted to you).
Deliveries and service calls: We will be asking screening questions to determine if there is any risk to our technicians prior to scheduling work. We appreciate your understanding and cooperation during this sensitive time.
We at Fred's Energy remain strong and committed to you. We ask that you please take care of yourself, your family and those in the community to help stop the spread of COVID-19. For more information and precautions, visit www.cdc.gov or www.healthvermont.gov. Be safe and be well!
"The expertise and professionalism displayed time and time again has made us very happy!"
R. N. - Morrisville, VT