You've got a friend
You've Got a
Fr

i

e

n

d

!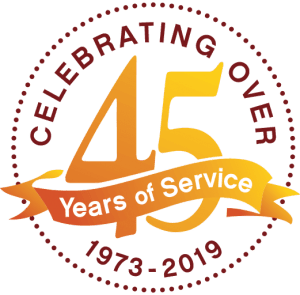 Whether you're looking for heating oil or propane, a plumber, a new heating or cooling system, a repair job, a custom designed kitchen or bath remodel, or that all-important 24-hour emergency service, you've come to the right place because at Fred's Energy – you've got a friend! Your satisfaction is our number one priority and it's a privilege to serve you. As a result, we take your needs very seriously. Our friendly and dedicated team of over 80 licensed and experienced professionals are eager to help you get your project done quickly, efficiently, and at a competitive price. We have been doing this since 1973 – that's over 45 years! Accordingly, we've developed the insight and experience needed to get the work done correctly the first time.
In addition to doing the job right, we view each customer request as an opportunity to share our expertise in a friendly, constructive, positive and cost-effective way – and we've built our reputation upon that! Please think of us for all of your heating, cooling and plumbing needs. We look forward to hearing from you!

Spring Cleaning Special for Our Fred's Energy Customers – Get $20 Off!*

It's been an unusually long winter and your heating system has been working hard. It's crucial to have it cleaned and serviced annually by a professional before it is shut down for the summer months – when the heating system ends and moisture and corrosion begin!
A spring cleaning and safety check by our licensed and experience techs:
• Prevents buildup and helps to detect cracks in heat exchangers or flue pipes that can lead to carbon monoxide leaks.
• Will replace dirty igniters and clogged air filters that reduce efficiency, use extra fuel and cost you more!
• Not maintaining your system can increase service calls, as well as void a manufacturer's warranty.
Keep your heating system working safely and efficiently, call your local Fred's Energy office today to schedule your cleaning and safety check:
Derby 
|

  802-766-4949
Lyndonville 
|

  802-626-4588
Morrisville 
|

  802-888-3827

*Must be scheduled by 7/31/19. If you have a maintenance contract, this is already included in your service. Give us a call to learn more. This offer supersedes previous nozzle and filter offer.
This Summer, Beat the Heat and Get $100 Off a Complete Installation of a Ductless Mini-Split System!**

This summer, beat the heat with a powerful, yet energy efficient ductless mini-split system – cools in the summer and heats in the winter for year-round comfort!
• Control the temperature in individual rooms you want, not those left unoccupied – saving energy and cost!
• Great for room additions, too, where ductwork isn't practical.
Call your local Fred's Energy office today for more info:
Derby 
|

  802-766-4949
Lyndonville 
|

  802-626-4588
Morrisville 
|

  802-888-3827

**Must be scheduled by 7/31/19 to receive this offer.
"I have always appreciated the professional and friendly staff!"
A. M. - St. Johnsbury, VT