You've got a friend
You've Got a
Fr

i

e

n

d

!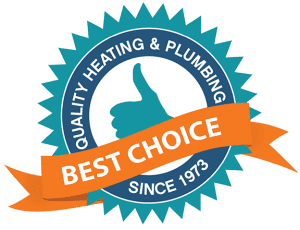 Whether you're looking for heating oil or propane, a new heating or cooling system, a plumber, repair job or bathroom remodel – or that all-important 24-hour emergency service – you've come to the right place because at Fred's Energy, you've got a friend! Your satisfaction is our number one priority and it's a privilege to serve you. As a result, we take your needs very seriously. Our friendly and dedicated team of over 80 licensed and experienced professionals are eager to help you get your project done quickly, efficiently, and at a competitive price. We have been doing this since 1973 – that's 47 years! Accordingly, we've developed the insight and experience needed to get the work done correctly the first time.
In addition to doing the job right, we view each customer request as an opportunity to share our expertise in a friendly, constructive, positive and cost-effective way – and we've built our reputation upon that! Please think of us for all of your heating, cooling and plumbing needs. Call your local Fred's Energy office today for a free, no-obligation quote. We look forward to hearing from you.

Donate a New Toy and Enter for a Chance to Win Heating Fuel and a Snowman Gift Tower
Fred's Energy is helping to collect toys this holiday season for three local, non-profit toy drives. Donate a new, unwrapped toy to your local Fred's Energy office – and for every toy you donate, you're eligible to enter for a chance to WIN 100 gallons of propane or oil AND a 3 ft. tall snowman gift tower filled with holiday treats – all courtesy of Fred's Energy!
One winner will be selected at each of the three Fred's Energy office locations. Open to the general public. No purchase necessary. Items won are not redeemable for cash. All toy donations will be distributed locally.
MORRISVILLE – Our Morrisville office is collecting toys for the Lamoille Family Center "Holiday Project" (www.lamoillefamilycenter.org). Now through Thursday, December 3rd, drop off a new, unwrapped toy for ages 12 and under to Fred's Energy, 288 Bridge Street in Morrisville, VT. Drawing to be held Thursday, December 3rd at 4:00 p.m. Winner will be notified. 
LYNDONVILLE – Our Lyndonville office is collecting toys for the St. Johnsbury Fire Department "Kingdom Santa Fund" (www.kingdomsantafund.com). Now through Thursday, December 3rd, drop off a new, unwrapped toy to Fred's Energy, 4920 Memorial Drive in Lyndonville, VT. Drawing to be held Friday, December 4th at 11:00 a.m. Winner will be notified.
DERBY – Now through Tuesday, December 15th, our main office in Derby is collecting toys for the NEKCA and Northpoint "Toys for Kids" toy drive (www.nekcavt.org). Drop off a new, unwrapped toy to Fred's Energy, 328 Main Street in Derby, VT. Drawing to be held Tuesday, December 15th at 4:00 p.m. Winner will be notified.
The festive snowman gift tower stands over 3 feet tall and is filled with an amazing collection of treats: peppermint dark chocolate, english fudge with sea salt, Walkers shortbread cookies, chocolate chip brownies, spice drops, Lily O'Brien's sticky toffee, a giant Lindt milk chocolate ball, butterscotch, spiced waffle cookies, Godiva milk, dark and white chocolate truffles, fruit and nut bites, candy cane popcorn, sesame cranberry cookies, dark chocolate covered marshmallows, Ghirardelli peppermint bark and more.
Stop by your local Fred's Energy office today to enter!
Dear Valued Customers,


June 1st, our office lobbies were reopened to the public. We are happy to see you again, yet still need to remain vigilant against the Coronavirus. There is nothing more important to us than the safety and health of our customers, our employees and our communities. We appreciate your patience as we continue to follow recommended "Best Practices" from the Centers for Disease Control and Prevention (CDC) and the VT Department of Health. Plastic shields have been installed and employee temperatures will be taken.
We also ask that you wear a mask when visiting our offices. Don't have a mask or can't wear one? No worries – just ring the bell at our front door and we'll come out to assist you. Anyone experiencing or displaying respiratory symptoms should not visit until they feel better.
To continue to abide by "social distancing", please consider making payments by:
•  Calling your local Fred's Energy office. You can also text or email questions to [email protected]
•  Mailing your payment to your local Fred's Energy office
•  Making your payment electronically on this site through your account. If you do not currently have an online account, call our office and we'll be happy to help you set that up.
•  Using the secure drop box located next to our front entrance at each office location. Your account balance will be updated online (please indicate and provide current contact information if you would also like a receipt emailed or texted to you).
Deliveries and service calls: We will be asking screening questions to determine if there is any risk to our technicians prior to scheduling work. We appreciate your understanding and cooperation during this sensitive time.
We at Fred's Energy remain strong and committed to you. We ask that you please take care of yourself, your family and those in the community to help stop the spread of COVID-19. For more information and precautions, visit www.cdc.gov or www.healthvermont.gov. Be safe and be well!
"So polite, professional, thorough and prompt…unheard of in today's world!"
B. H. - Morrisville, VT